News
Director Itami gave a presentation of parasitic plant "Striga" at the official side event of TICAD7
Director Itami gave a presentation of parasitic plant "Striga" countermeasure research at the official TICAD7 side event STI for SDGs, hosted by the Ministry of Education, Culture, Sports, Science and Technology (MEXT) on the 7th African Development Conference (TICAD7)
ITbM has been developing the molecule to combat Striga in collaboration with International Center for Research and Education in Agriculture (ICREA), Nagoya University and Kenya Agricultural & Livestock Research Organization (KALRO). The achievement was featured.
The Striga research of ITbM was featured as one of the good practices of Japan and Africa science and technology cooperation at the official TICAD7 side event, "Africa-Japan Ministerial Dialogue Meeting on STI for SDGs (Science, Technology and Innovation for Sustainable Development Goals) hosted by MEXT in the TICAD7 held in Yokohama on August 28, 2019.
In the event, Dr. Kenichiro Itami, Director of ITbM and Dr. Eliud Kireger, Director General of KALRO jointly gave a presentation of the current results and prospects of the Striga research.
ITbM has succeeded in developing the molecule " Sphynolactone-7: SPL7", which is expected to eradicate the parasitic plant "Striga" causing serious damage to crop production in Africa and lead to a solution of the food problem. This presentation would be expected to promote cooperative researches between Japan and Africa.
Currently, ITbM is conducting research to verify the effectiveness of this molecule in Kenya. In future, various collaborations aimed at solving African issues will be made through science, technology, and innovation for further development.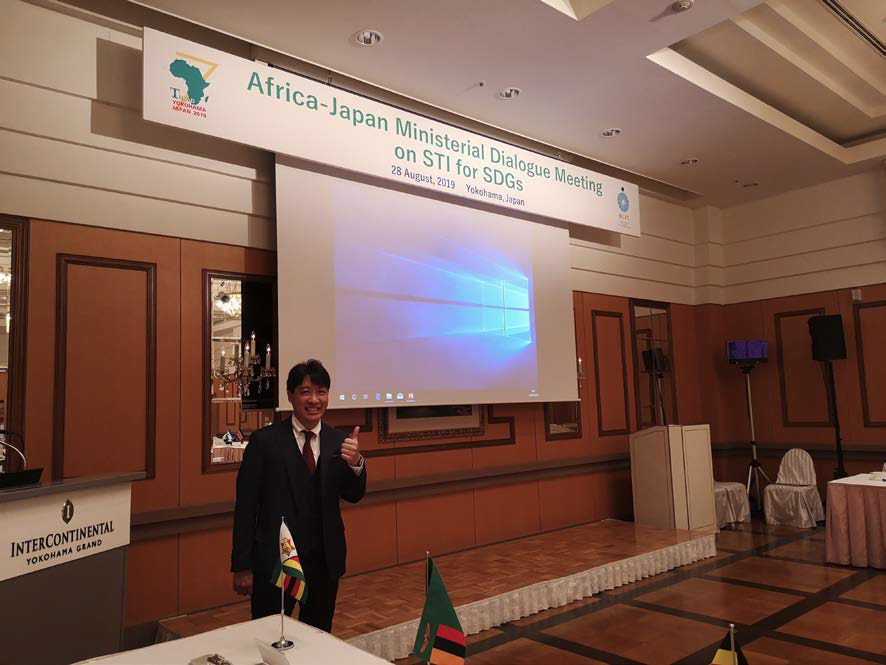 Director Itami before the presentation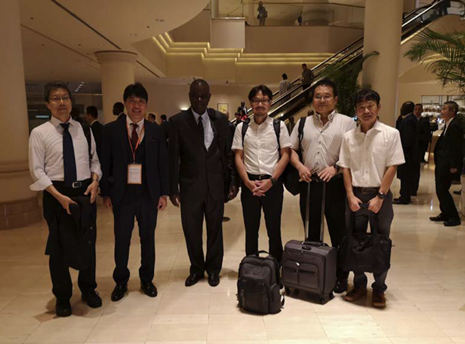 Accompanying members
2019-09-02