Events
ITbM Seminar (Dr. Takuya Shiota)
Date: 2016/12/9, Fri. 14:00〜15:00
Venue: Lecture Room, ITbM building 1st floor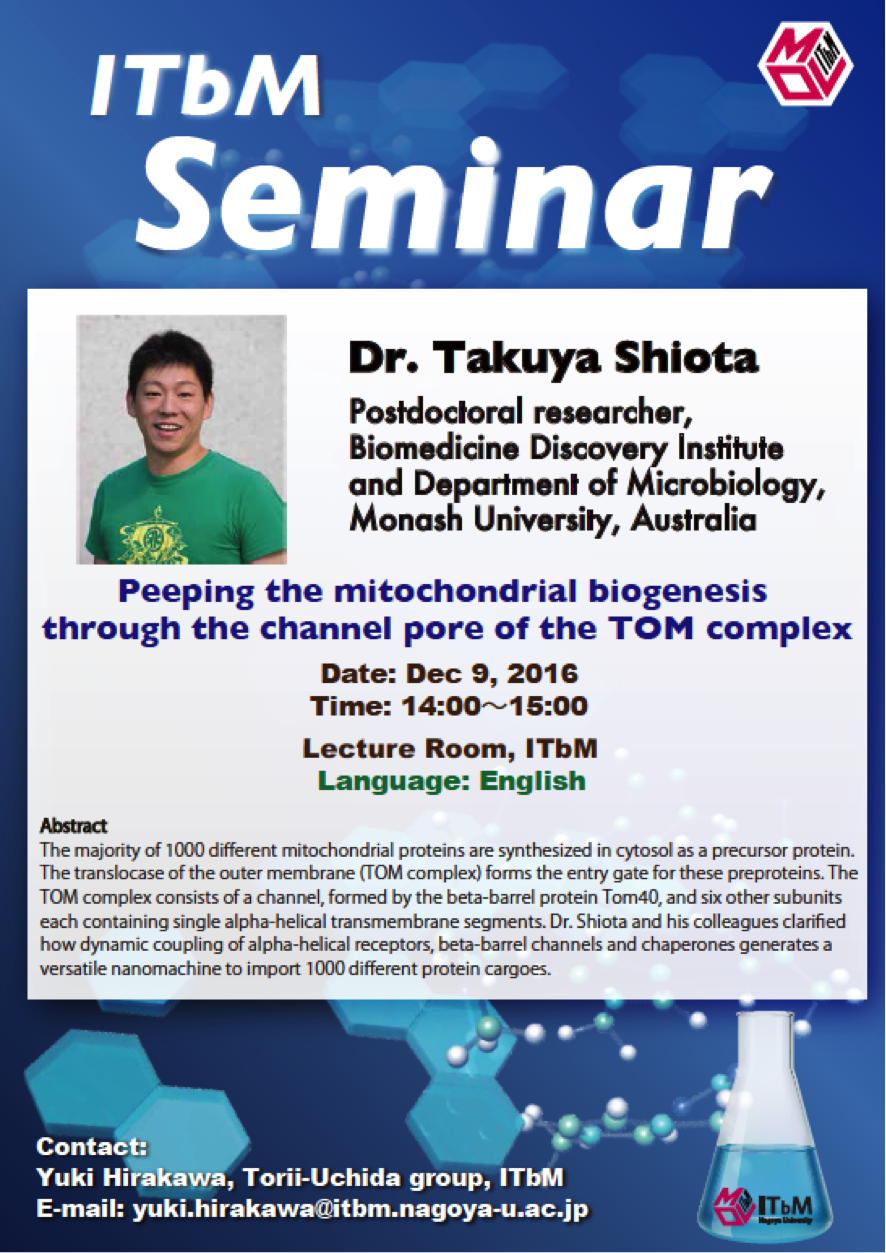 Speaker: Dr. Takuya SHIOTA (Monash University, Australia)
Title: "Peeping the mitochondrial biogenesis through the channel pore of the TOM complex"
Language: English
Profile:
After getting Ph.D degree at Nagoya University, Dr. Shiota moved to Australia then working as a research fellow in the Lithgow Lab. He's been researching on mitochondrial protein import, especially a multifunctional subunit of the outer membrane translocator TOM40 complex.
[Abstract] The majority of 1000 different mitochondrial proteins are synthesized in cytosol as a precursor protein. The translocase of the outer membrane (TOM complex) forms the entry gate for these preproteins. The TOM complex consists of a channel, formed by the beta-barrel protein Tom40, and six other subunits each containing single alpha-helical transmembrane segments. Dr. Shiota and his colleagues clarified how dynamic coupling of alpha-helical receptors, beta-barrel channels and chaperons generates a versatile nanomachine to import 1000 different protein cargoes.
Links:
2016-11-28