Events
16th Exhibition of ITbM Gallery: Illustrating Chemistry
Date: June 29 (Tue) - July 29 (Thu), 2021  Weekday: 9:30-19:30
Venue: Entrance Hall, 1F, Institute of Transformative Bio-Molecules, Nagoya University (ITbM)
Artist: Renee Man
Title: Illustrating Chemistry
ITbM has organized a lot of events on the concept of "Mix." ITbM Gallery is one of them.
The major theme of the ITbM Gallery is the "Mix" of science and art. We expect scientists to get inspired by this event and generate some new exciting "Mix" ideas. We would like to create an opportunity for the NU students, faculty members, and staff to ponder what the "Mix" concept is.
At the 16th ITbM Gallery, we will hold an exhibition titled "Illustrating Chemistry" by Renee Man (Crudden Group). The theme of the exhibition is how art can be used to convey the message of science, and will feature journal covers and science-related artwork created by Renee throughout her career as a scientist.
*When visiting the Gallery, please be sure to take precautions against the spread of COVID-19, such as wearing masks and washing your hands. We thank you for your cooperation.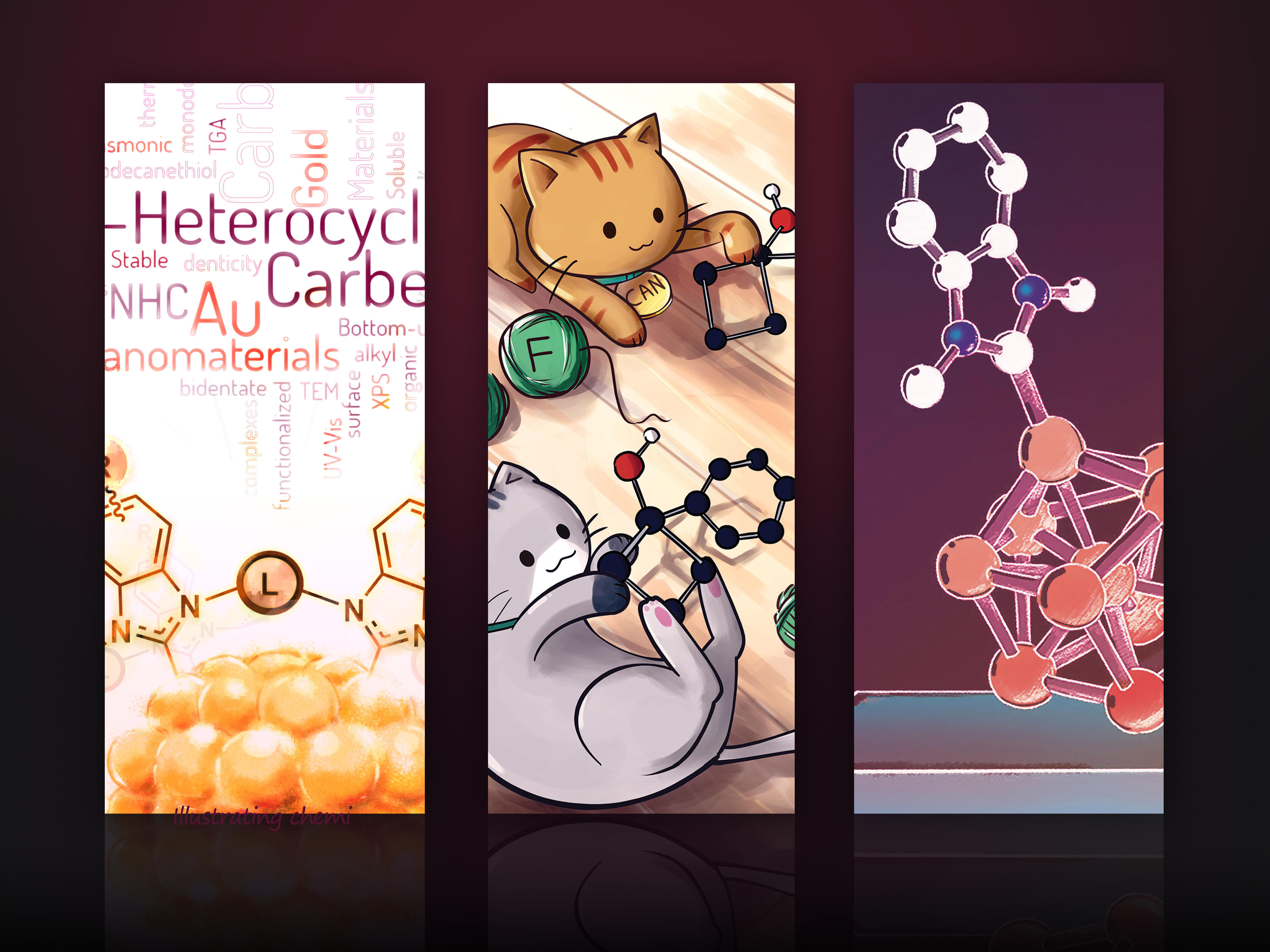 ITbM Gallery website:
2021-06-28