Research Highlights
One hormone, two roles: Sugars differentiate seasonality and metabolism
Abstract:
Professor Takashi Yoshimura and colleagues at ITbM, Nagoya University and the University of Chicago have discovered the mechanism on how a single hormone manages to trigger two different functions, i.e. seasonal sensing and metabolism, without any cross activity.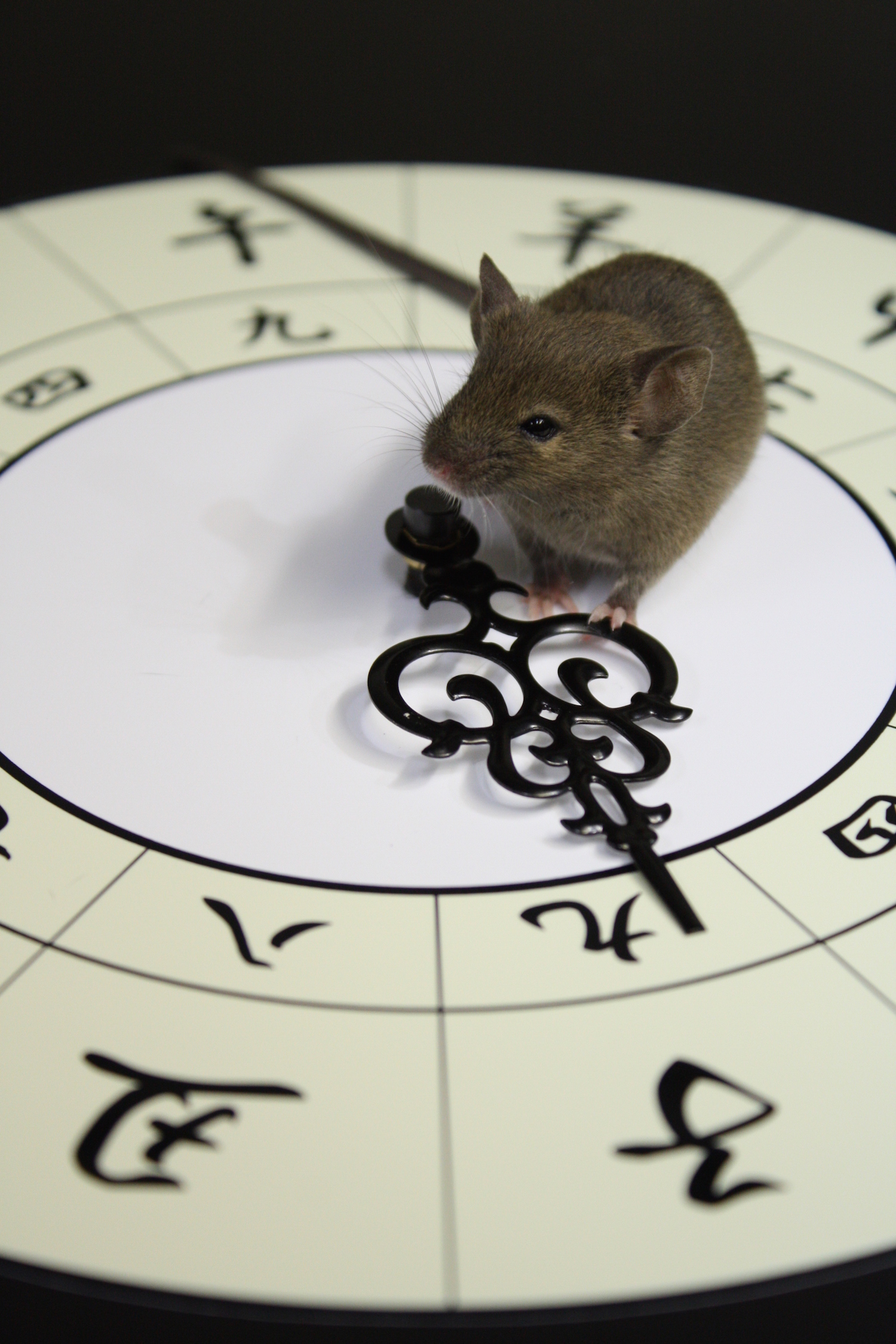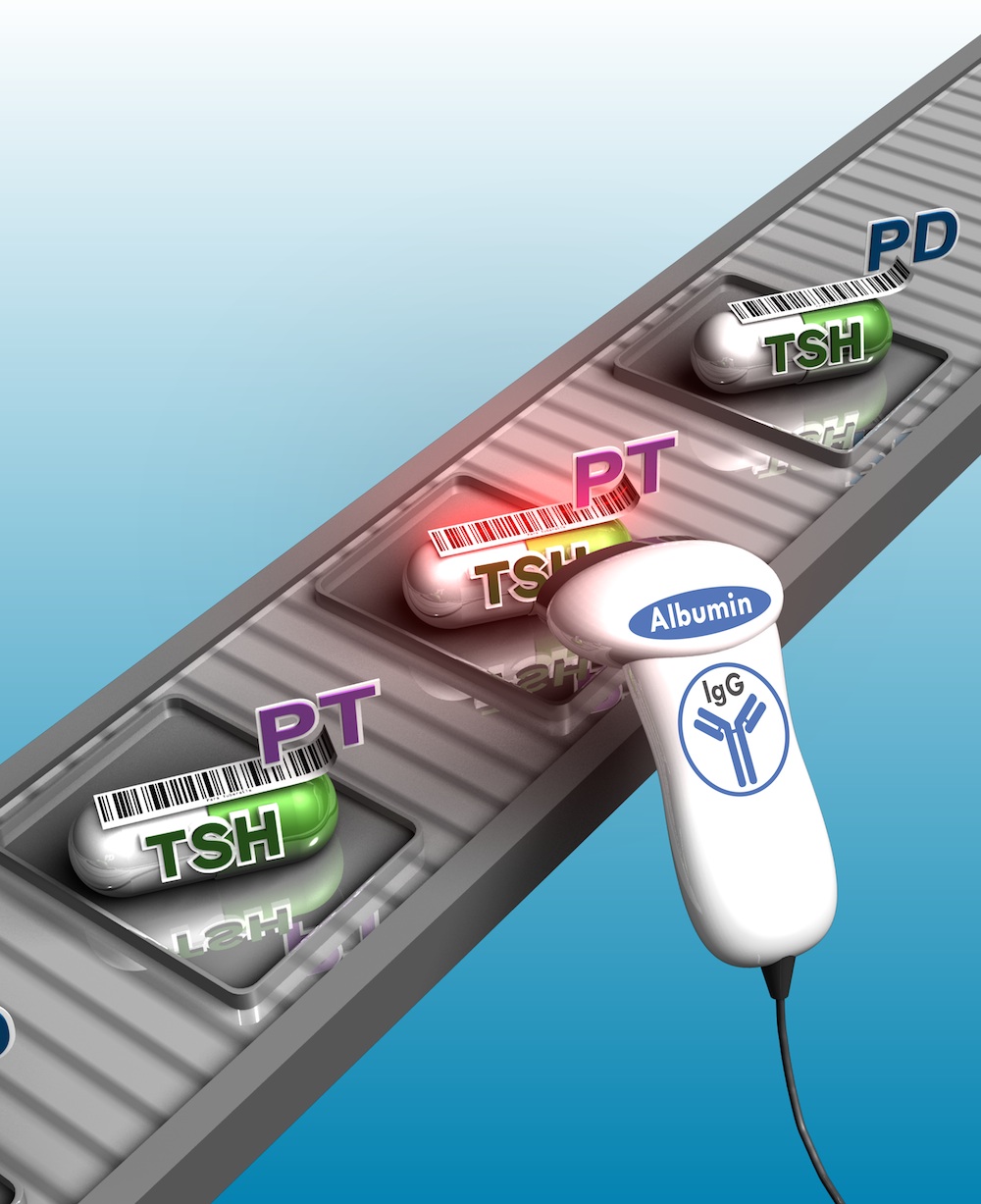 Mouse measuring the seasonal time       Image showing selective capture of PT-TSH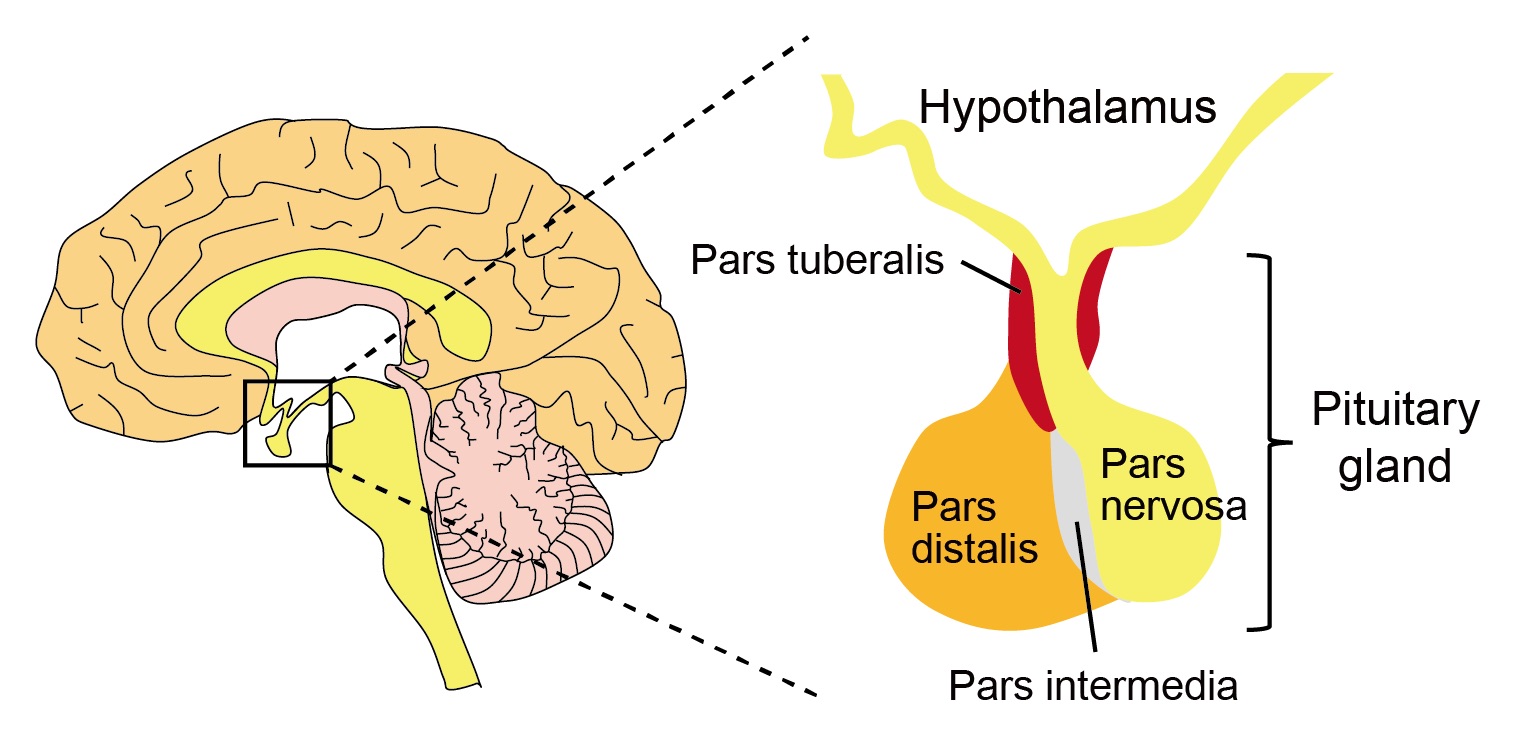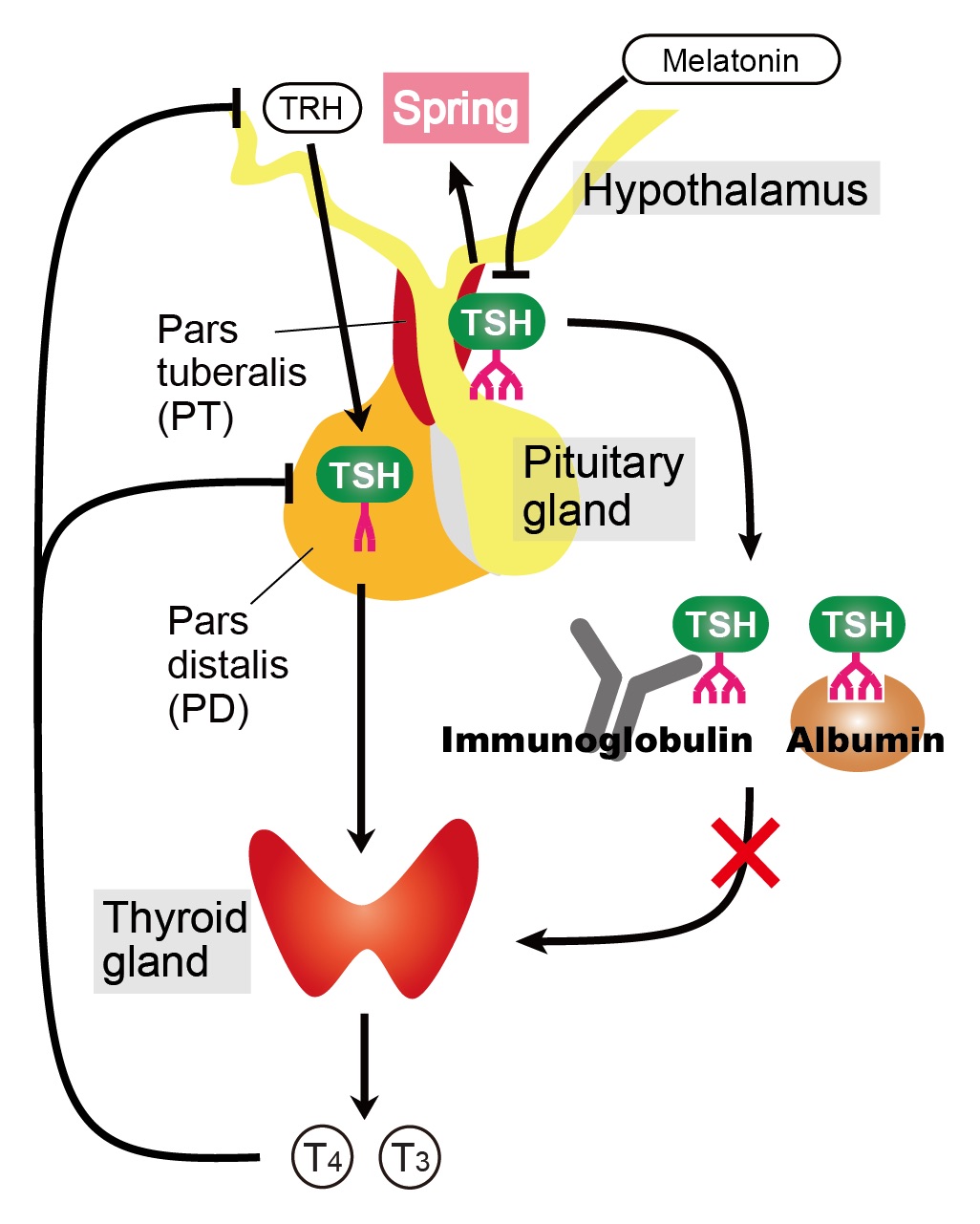 Structure of hypothalamus and pituitary gland     Mechanism of TSH playing two roles
Journal Information:
"Tissue-specific post-translational modification allows functional targeting of thyrotropin" by Keisuke Ikegami, Xiao-Hui Liao, Yuta Hoshino, Hiroko Ono, Wataru Ota, Yuka Ito, Taeko Nishiwaki-Ohkawa, Chihiro Sato, Ken Kitajima, Masayuki Iigo, Yasufumi Shigeyoshi, Masanobu Yamada, Yoshiharu Murata, Samuel Refetoff, Takashi Yoshimura is published online on October 30, 2014 in Cell Reports.
DOI:10.1016/j.celrep.2014.10.006
Links: