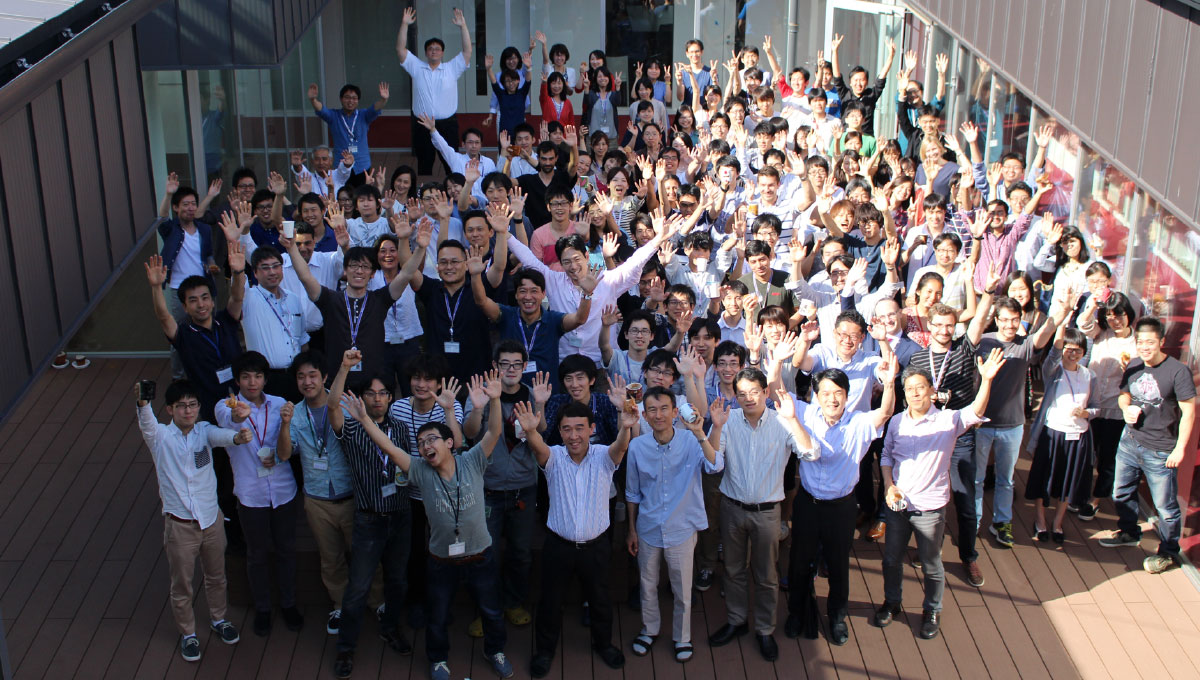 ITbM consists of a team of 14 PIs from within Nagoya University and from abroad. Eight professors and an associate professor from Nagoya University, Prof. Takashi Yoshimura(Director), Shigehiro Yamaguchi (Vice-Director), Kenichiro Itami, Toshinori Kinoshita, Takashi Ooi, Florence Tama, Takeshi Yanai, Yuichiro Tsuchiya and Assoc. Prof. Anuphon Laohavisit are key members along with five professors from abroad, Prof. Jeffrey W. Bode (ETH-Zürich, Switzerland), Cathleen M. Crudden (Queen's University, Canada), Keiko Torii (University of Texas at Austin, USA), Steve A. Kay (University of Southern California, USA), and Wolf B. Frommer (Heinrich Heine Universität Düsseldorf, Germany). Research and educational activities are carried out in collaboration with the School of Science, Bioagricultural Sciences, and Engineering of Nagoya University along with the Research Center for Materials Science, where the PIs hold concurrent posts. Although each PI is in charge of their own research group, flexible interactions exist between groups enabling dynamic mixing of research.

ITbM is supported by collaborating institutions worldwide. In addition to the institutes where the overseas PIs hold posts, ITbM is collaborating closely with the National Science Foundation's Center for Selective C-H Functionalization, RIKEN Center for Sustainable Resource Science and Academia Sinica. Researchers from Nagoya University in related research areas are also involved as collaborators.

Four sub-centers that are crucial to the research of ITbM have also been established: (i) Molecular Structure Center to analyze the structure of molecules; (ii) Chemical Library Center to create a databank and for the bioassay of molecules; (iii) Live Imaging Center for the bio-imaging of molecules; (iv) Peptide Protein Center to rapidly synthesize peptides and proteins. These sub-centers are equipped with latest measurement techniques. External access to these centers is available.

The Administrative Department also plays a crucial role in supporting ITbM. Under the leadership of the Administrative Director, three divisions support research activities. The Management Division deals with general affairs and accounting, the Research Promotion Division works closely alongside researchers to promote the research of ITbM through various outreach activities and public relations, and the Strategic Planning Division is involved in technological transfers and social implementation of ITbM's research achievements.