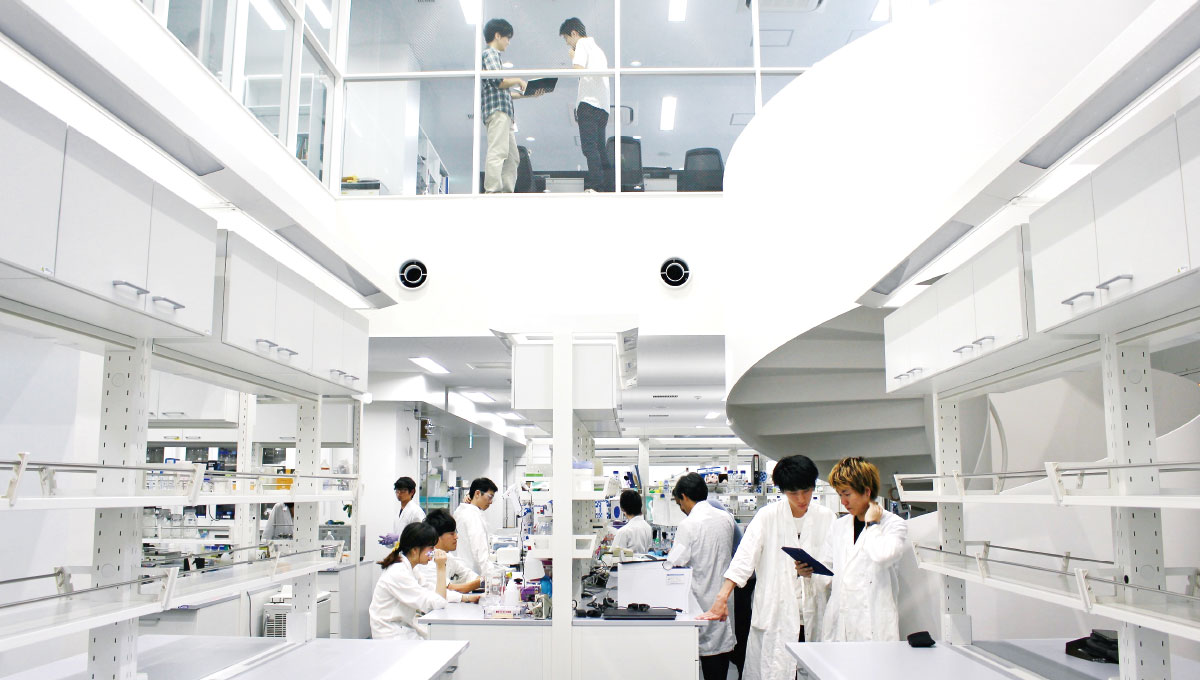 The Principal investigators (PIs) at ITbM are world-leading researchers in the fields of synthetic chemistry, plant and animal science, as well as theoretical science. Each PI leads their own research group, but the flexible and interactive framework of each group enables the creation of laboratories which extend beyond the bounds of research groups and fields. With "Mix" being the main keyword at ITbM, we have set up "Mix Labs" and "Mix offices", where molecular synthesis, biochemical experiments, and theoretical calculations are carried out in close proximity. This collaborative environment brings together researchers from different groups and fields, enabling interactive discussions on a daily basis. The ITbM Research Award has also been established to acknowledge and provide funding to interdisciplinary research proposals by young ITbM researchers in order to enhance further mixing of research areas.
Features of ITbM's research environment
ITbM has established Mix Labs and Mix Offices, where international young researchers from different fields work together in order to accelerate multidisciplinary advances through informal discussions on a daily basis.
ITbM and Nagoya University are well equipped with top-level major instruments necessary for our WPI research. The quality and number of these instruments rivals the best institutions in the world. Expert operators for these facilities provide essential support for ITbM's cutting-edge research.
ITbM has established an effective and efficient administration with English-speaking staff to accelerate the internationalization of the institute as well as the fusion of different research fields.
ITbM Floor Map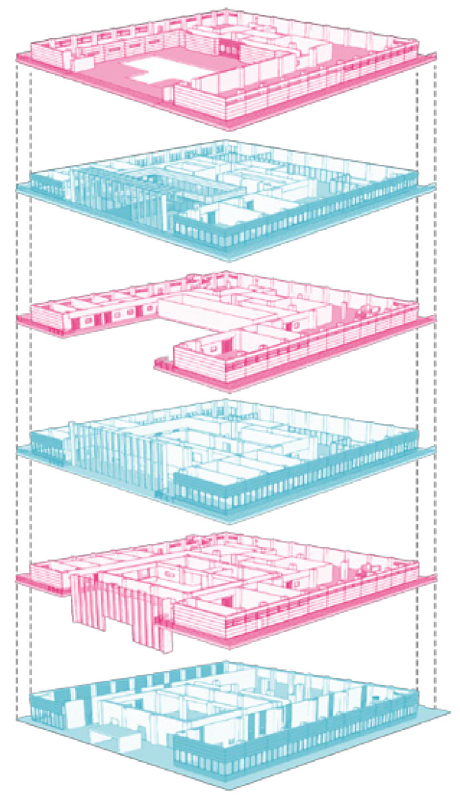 6F

・Live-Imaging Center
・Chemical Library Center
・Greenhouse
5F

・Office Zone
・Seminar Room
・Kids Room / Women's Resting Room
4F

・Mix-Lab
・Molecular Structure Center
・Plant Room
3F

・Office Zone
・Refresh Space
・Seminar Room
2F

・Mix-Lab
・Molecular Structure Center
・Plant Room
1F

・Entrance Hall
・Administrative Office
・Lecture Room